Jump-start your freelance copywriting business -- and make twice as much money as your competitors -- in half the time.
Dear Copywriter:
When I started out as a full-time freelance copywriter in 1982, I had no clients ... no connections ... no "insider contacts" to help launch my career.
There were a few classic books on advertising that you could read to become a better copywriter – though most were out-of-print and hard to get.
As for hiring a "copywriting coach" to mentor me – forget it!
Back then, there were NO coaches offering to teach me either copywriting or the copywriting business.
Most freelancers viewed me as another competitor, and had no desire to see me succeed.
A few were more gracious and offered words of encouragement, but they weren't interested in working with me: they were too busy writing copy for their clients.
Today, all that has changed, which for you is both good and bad.
The good part of starting a freelance copywriting business today is that there are all sorts of programs, courses, and coaches to help you – more than you can shake a stick at.
The bad news is that locating the few who can actually help you jump-start your copywriting career – and have the credentials to do so – is akin to finding a needle in the proverbial haystack.
And that's where I can help you....
I won't be your coach, but....
I'm not offering to be your copy coach.
It's not because I don't want to help you. I do. But I hate coaching, and am too busy to take on coaching clients even if I wanted to.
However, I've done the next best thing....
I know, either in person or by reputation, virtually every noteworthy copywriting coach ... as well as many who are not so noteworthy.
The problem with the copywriting business today is that everybody and his brother thinks there's an easy buck to be made in being a copy coach.
Combine that with the fact that the copywriting industry is largely unregulated, with no certifying board for copy coaches, and choosing a copy coach off the Internet through a Google search is like betting against the house when shooting craps.
As far as I can see, there are only a few copy coaches who are the real thing. By that I mean these copywriting coaches:
Genuinely want to help clients and students become better copywriters and more successful freelance copywriters.
Are themselves top professional copywriters with good track records writing promotions that work.
Have many years of experience under their belts as successful freelancers with significant clients and earnings.
Can translate their success and skill into coaching and training that helps students improve and get the results they want.
Are not "flashes in the pan" but have been around the block, earning a great living as a freelance copywriter for a decade or longer.
Have legitimate credentials as freelance copywriters writing for clients, not just selling their own "how to write copy" or "how to become a freelance copywriter" programs over the Internet.
So where can you find these legitimate copy coaches ... and how do you decide which one is right for you?
Introducing the "Yellow Pages" of the Copywriting Coaching profession....
Coach: the Copywriter's Secret Weapon
I have written what I sincerely believe is the most accurate and comprehensive directory of copywriting coaches available today.
It's a 108-page e-book titled Coach: The Copywriter's Secret Weapon to Help You Write Better and Make More Money.
Here's how it works:
If you're looking for a copywriting coach who can help you reach your goals at a fee you can afford, you'll find that coach in Coach. I've investigated dozens of copywriting coaches, and these guys are all the best of the best.
Read the bios and descriptions of coaching services under each entry. They can help you choose the copy coach that's right for you.
Check out the coach's Web site by clicking on the hyperlinks in the directory or contact the coach directly. Remember, you'll be paying them – so don't be afraid to be picky and selective.
Ask questions until you are satisfied with the answers. If you cannot get satisfactory answers to your questions, try a different coach.
If a copywriting coach is not listed in my directory, be extremely hesitant about hiring him or her.
If you want to investigate a copywriting coach not in my directory, you can (as a licensed owner of the directory) contact me directly (my contact information is on page 108) and ask me about that coach.
I will tell you what I know. If I don't know them, I will investigate them directly, speak to them, form an opinion, and get back to you ... all at no extra charge. That's an extremely value extra service, considering I bill my time at $500 an hour. And it's yours free.
In this informative guide to copywriting, freelancing, and copy coaches, you'll also discover:
How to build a roster of clients who favor you with regular, well-paying projects. Page 2.
3 proven steps for achieving your freelance income goals. Page 55.
Is the freelance copywriting professional becoming overcrowded? The answer may surprise you. Page 7.
The "grand old man" of Internet marketing who is also a master copywriter ... and can show you how to succeed in both fields, too. Page 58.
5 steps to finding a mentor to shortcut your journey to copywriting success. Page 10.
How to make $100,000 in gross income your very first year of freelancing. Page 62.
Can AWAI work with you on a closer and more personalized level than you get in their basic Six-Figure Copywriting Course? Page 11.
Ex-rabbi who went from business entrepreneur to freelance copywriting superstar in just 2 years shows you how to follow in his footsteps. Page 64.
Quickest way to break into health care copywriting with a coach's help. Page 14.
A top copywriter you can hire – at a fraction of his regular rate -- to help you succeed in Internet marketing, freelance copywriting, or both. Page 68.
8 steps to building a six-figure freelance copywriting practice. Page 15.
Top online copywriter shares his copywriting and Internet marketing secrets with you. Page 75.
How to get the great Clayton Makepeace to coach you as a copy club – and have him pay you for the privilege of learning at his feet! Page 19.
Low-profile copywriting giant now available to help you take your copywriting and salesmanship to the next level. Page 79.
The top financial DM copywriter who wants to help you become his fiercest competitor. Page 24.
The "secret weapon" behind some of today's most profitable online marketing campaigns. Now he stands ready to help YOU jump start your copywriting career. Page 89.
7 ways to rise to the top of today's competitive freelance copywriting industry. Page 27.
The "dynamic duo" of freelance copywriting coaches. Page 93.
Learn copywriting and freelancing from a pro who works with big-name, mainstream clients like Disney, IBM, and Microsoft. Page 31.
Hewlett-Packard, UPS, Mitsubishi, and Symantec all rely on this soft-spoken gentleman for great copy. Now you can learn to write for top tier clients just like he does. Page 97.
Build a six-figure freelance copywriting business just by dialing the telephone. Page 34.
Prolific author and coach helps you create a step by step personal marketing plan for your freelance or consulting business. Page 101.
Make big money writing web copy for corporate clients ... how to become an online copywriter who commands top dollar. Page 37.
Want to break into fundraising copywriting? Here's the coach you should call. Page 108.
The world's most expensive copy coaching service ... from the world's most reluctant copy coach. Page 41.
Major freelance copywriting placement agencies that can represent you and get you copywriting assignments. Page 112.
How to succeed in the lucrative alternative health copywriting market. Page 44.
The coach who can improve not just your freelance career, but also your entire life. Page 46. I've used her, and she is the real deal. Affordable, too!
Discover proven systems for generating freelance copywriting income all year long. Page 49.
15 steps to building a successful business on the Internet. Page 51.
Jump-start your freelance career by working with a "marketing mentor." Page 53.
Plus: recommended books ... Web sites ... trade publications ... swipe files ... online newsletters ... articles ... forums ... organizations ... and more. Starts on page 119.
"The Coach ebook is by far and away the best of the e-books I have purchased from you. Perfect for where I am right now in my career." --Scott Martin
"Hi Bob, I wanted to let you know that your e-book on selecting a coach put me over the edge. The good edge. When Chris Marlow announced she was taking her last coaching students – I've been following her for years, thinking one day I'd love to have her as my coach – and I saw her recommended in your guide, I took the plunge. And I'm so happy I did! Thanks for your part in what I believe promises to be my amazing future as a freelance copywriter." --Barb Ostapina

Order now and save $30
The list price of Coach: The Copywriter's Secret Weapon to Help You Write Better and Make More Money is $59.
But for a limited time, I'm offering the directory at the special introductory rate of $29 ... a savings of $30 off the regular rate ... less than I charge for just 5 minutes of my time.
However, $29 is the price you pay only if our directory helps you weed out the scam artists -- and hooks you up with the perfect copywriting coach in short order.
If it doesn't, this program will cost you zero. Zilch. Nothing. Nada.
That's because I invite you to...
Use it risk-free for 90 days
That's right: if you are not 100% satisfied for any reason ... or for no reason at all ... just let me know within 90 days for a full and prompt refund. And keep the e-book free, with my compliments.
That way, you risk nothing.
One more point....
Copywriting coaches range in price, but most don't come cheap.
You can easily pay $1,000 or more to engage a copy coach to help you.
If you hire the write copy coach ... one listed in my directory ... that $1,000 or whatever the fee is could be the best investment in your career you ever make.
On the other hand, if you hire a copy coach NOT listed as a recommended resource in my directory, you could be throwing that $1,000 (or more, depending on the coach's fee) right down the drain.
So what are you waiting for?
To examine Coach: The Copywriter's Secret Weapon to Help You Write Better and Make More Money for 90 days risk-free, just click below now:

Sincerely,
Bob Bly
P.S. FREE Bonus Gift! Order today and you get a valuable FREE 56-page Bonus Report, The Psychology of Sales and Marketing (list price: $29).
In it, you'll learn:
Take your copy to the next level with "experience-based empathy" – page 21.
"Must-have" products vs. "nice-to-have" products ... and how to write great copy for each – page 5.
What Harry Potter can teach you about writing more effective sales copy – page 14.
Selling the "non-obvious benefit" in your copy – page 28.
Truthfully manipulating statistics to prove whatever sales point you want to make – page 35.
The psychology of product pricing – page 31.
And so much more....
To order Coach … and get your FREE Bonus Report … click below now:

About Bob Bly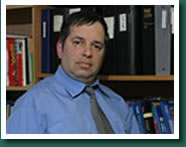 Bob Bly has been a writer since 1979 and a full-time freelance writer since 1982. He earns more than $600,000 a year from his freelance writing, and became a self-made multi-millionaire while still in his 30s.
Bob has written copy for more than 100 clients including Phillips, Agora, KCI, 21st Century, Weiss Research, EBI Medical Systems, Sony, IBM, AT&T, Grumman, Crain Communications, McGraw-Hill, Intuit, Nortel, and AlliedSignal.
Bob is the author of more than 60 books including
The Complete Idiot's Guide to Direct Marketing
(Alpha),
The Ultimate Unauthorized Star Trek Quiz Book
(HarperCollins), The "
I Hate Kathie Lee Gifford
" Book (Kensington),
The Science in Science Fiction
(BenBella), and, with Bo Dietl,
Business Lunchatations
(Penguin).
He has published more than 100 articles in such publications as
Subscription Marketing, Direct, Business Marketing, Writer's Digest,
and
Amtrak Express.
Bob's writing awards include a Gold Echo from the Direct Marketing Association, an IMMY from the Information Industry Association, two Southstar Awards, an American Corporate Identity Award of Excellence, and the Standard of Excellence award from the Web Marketing Association. He also taught writing at New York University.
Bob has appeared as a guest on dozens of TV and radio shows including The Advertising Show, Bernard Meltzer, CNBC, and CBS Hard Copy. He has been featured in major media ranging from the
LA Times
and
Nation's Business
to the
New York Post
and the
National Enquirer.
What they say
about Bob Bly
"One of the best copywriters in the business."
--
Michael Meanwell, author, "The Wealthy Writer
"Bob Bly is one of the most successful copywriters in the world. I've used his services and purchased a lot of his materials -- and always profited from both."
--
Bob Serling, President, Idea Quotient
"Considered one of the best copywriters in the country."
--
David E. Wright, President, International Speakers Network
"There's no better copywriter than Robert W. Bly, the man I call the 'King of Copy.' He can teach you more about the art and science of marketing than anyone I know."
--
Richard Dean Starr
"20 years ago, when Bob Bly starting teaching copywriting, the field was deeply shrouded in mystery. Now, thanks to Bob, learning copywriting, though still a tricky proposition, is much easier."
--
Ken McCarthy
"For over 25 years, Bob Bly has set the gold standard in results-oriented business-to-business writing."
--
Roger C. Parker, author, Looking Good in Print
"Perhaps the most famous copywriter of all."
--
Apryl Duncan
"When it comes to educating his fellow copywriters and marketers, Bob Bly is the master."
--
Dianna Huff
"Bob . . . Just got the copy and advertisement you did for my new book . . . It's great! You are good! Great job . . . you have tremendous insights into what excites and what sells!"
--
Don Libey, Libey Incorporated
"In my opinion, you are the best copywriter in the software industry."
--
Judy MacDonald, Director of Marketing, Direct Response
"I've spoken to a thousand copywriters over the years and Bob Bly is the best. He knows what he's doing."
--
Joe Culotta, Natural Medicine Co.
"I am happy to report to you that your piece outproduced the 4 other packages we tested against it. I want to talk to you about another project...."
--
Nick Roumi, Pacific Coast Funding
"The original ad insert of 'Wall Street's Loss is Your Gain' continues to kick butt -- pulls 12 to 15 subscriptions a week. Not bad for a $500 investment made 5 months ago."
--
Charles Mizrahi, Stealth Stocks
"As a marketing professional, for 17 years I wrote my own promotional material. But I am not a professional copywriter. It wasn't until I took my own advice that I started getting the results I deserved. With Bob Bly, I got what I wanted - in the promised time frame - with re-writes - and the results I wanted. Thanks Bob!"
--
Mark Amtower, Amtower & Company
"I found your ad copy compelling, powerful ... even entertaining. You really communicated the 'feel' of the message we are selling. Thanks for such great work, Bob!"
--
Ashley Earnhardt Aiken, Thomas Nelson Publishers

"Bob wrote the most ballsy ad in the history of Dynamic Changes and it set sales records this fall. People couldn't stop themselves from responding."
--
Richard Scheffren, Dynamic Changes Hypnosis
"Last year you did all the copy on the What Would Jesus Eat brochure. It was wonderful and I believe is one of the reasons that the book continues to do so very well.
--
Pamela Clements, Thomas Nelson Publishers
"A special thanks to Bob for doing a superb job and making this work so well. I felt like a brilliant puppet in your hands."
--
Michael Masterson, AWAI
"Even though he refuses to admit it, Bob is THE Direct Marketing guru...or, at the very least, he's mine."
--
Jill Perri, American Consultants League
"I am thrilled with your package, it is doing great -- will roll out as the control."
--
Chris Gast, Intuit
"Great job on the Turnaround Report; it's been a huge success. We've had an incredible product launch, with hundreds of free trials in the first week."
--
Marc Stockman, TheStreet.com
"Just to let you know we have been using your 8 ways letter and brochure that you did for us last year with great success. We decided to double our monthly direct mailing. Things are really taking off. I can only attribute that to our increased direct mail program. Thank you for helping us get an effective package together."
--
Ray Hardee, Engineered Software, Inc.
"Your e-mail to promote ETR pulled double the response and three times the gross revenue of the control, with a 45% increase in average order size."
--
Lisa Bruette, Agora Inc.
"We're very pleased! The piece you wrote has at 43 days resulted in 204 orders and 165% ROI. I have submitted a new mail plan for a rollout for 200,000+ pieces. You'll be getting a royalty payment for this."
--
George Rayburn, The Dan Ferris Power Report
"It was a pleasure to work with you. Your stuff just works. You are the best money I've ever spent. Thanks a million!"
--
Gail Coopersmith, Coopersmith List Consultants
"Your copy was right on target and played a major role in one of our most successful new product launches."
--
Joan Damico, GretagMacbeth
"We're still running both projects you did for us last time. They're still pulling. Great stuff.
--
John Leper, Stanford International
"The first four times your half-page, 2-color ad ran in Chemical Engineering, it was the highest inquiry generating ad in the magazine. It even outscored full pages and spreads."
--
Bob Berner, Robert K. Berner Associates
"We still are using [the package you did for us]. It still beats all challengers to the control."
--
Mark Friedman, Medical Economics
"Potence insert is looking good, currently projected to achieve a 3.64% response with a $60 (three units of purchase) average order."
--
Glory Kneass, Drs. Preferred
"The Internet direct mail you wrote for us got an excellent response: 7.55% from a rented list of hard-to-excite prospects."
--
Ken Paston, Studebaker-Worthington Leasing Corp.
"Bob, since working with you last fall on the plan to position Unique Truck as a source for all shop equipment, we have cut our catalog mailings 60% with no drop in sales. I look forward to a long relationship."
--
Dick Stillwell, President, Unique Truck
"Sizzling stuff... very compelling... top shelf. Thanks for your quick turnaround."
--
Patrick Kephart, MasterMedia
"All who reviewed your copy agreed it was terrific. Certainly it's the best DM copy I've ever had to work with, because you've hit the rare combination of good writing and a good knowledge of what you are writing about."
--
Lois DeLong, American Institute of Chemical Engineers
"The copy is very good and certainly a fresh improvement on what we've done in the past. Thanks again for your help... the campaign was very successful."
--
Scott Thompson, Federal Employees Almanac
"Congratulations. Your Forecasts & Strategies 'Internet Infrastructure' package is a winner... your piece is doing almost twice as good as our 'Y2K Sample Issue' mailing. I am looking forward to working with you again in the future."
--
Chris Marett, Phillips Publishing
"Bob Bly, our marketing consultant, helped us produce over 8% response in less than 2 months after we started a marketing campaign. Not only did we get good numbers, we got inquiries from the cream of the crop on our target list. And, we generated about 350% increase in dollar business over the previous year."
--
Sheila M. Anderson, President, Commercial Property Services
"The advanced renewal you wrote for Utility Forecaster is doing great! Mailed 4/29... 5.2% response (as of 5/27) and an average sale of $116. Thanks!"
--
Lori Bethea, KCI Communications
"Your #10 direct mail package for Sarnoff's Samurai Strategies has beat the pants off the control by more than 3 to 1. Congratulations and keep up the good work!"
--
David Yale, M&PA
"The letter is good... approximately 10% responded."
--
Stephen S. Flaum, Flaum Consultants
"Here is a contract for four separate direct mail packages. The More Than a Gut Feeling for Sales direct mail package is getting an excellent response—a very big thank you for your help on that project."
--
Tiffan Yamen, American Media
"The direct mail package looks great! Thanks!"
--
Tammy Ray, Marketing Director, McGraw-Hill Book Clubs
"You sure write powerful copy!"
--
Fred Weiss, Studebaker-Worthington Leasing Corp.
"Bly Rules!"
--
Murray Raphel, Raphel Marketing
"Mr. Copy."
--
Markus Allen, Publisher
"There is no greater authority on business-to-business direct response copywriting than Bob Bly. What impresses me most about Bob Bly is his knack for making things clear and simple."
--
Scott Miller
"Bob Bly is among the most accomplished self-employed copywriters in recent years."
--
Steve Slaunwhite
"Bob Bly is probably the best business-to-business, high tech. industrial, direct marketing copywriter in the country."
--
John Clausen
"Perhaps the most famous copywriter of them all."
--
The Writer
"[A] freelance writing dynamo...."
--
Writer's Digest
"One of the great copywriters in the direct marketing industry...."
--
Ruth Stevens, author, The DMA Lead Generation Handbook
"...[a] copywriting giant..."
--
Freelance Writer's Report